Gemological Institute of America (GIA) identification Report

The GIA Report
Weight: 6.33 carat
10.05-10.08 x 5.87 mm
Shape: Round
Cut: Brilliant Cut
Transparency: Transparent
Color: Near Colorless
Species: Cubic Zirconia
The gemstone was discovered one evening.
I saw a beam of light in the night sky, and the gemstone appeared beneath.

Photographs in the Image Gallery were taken by David McCormick
www.DallasJewelryPhotographer.com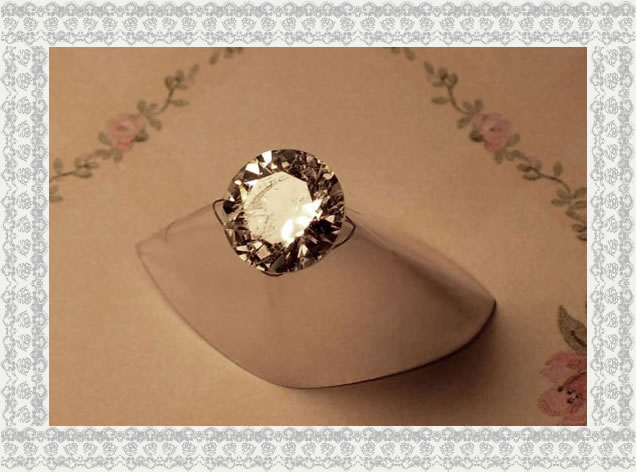 The photograph was taken with my Kodak digital camera.